Want your
Garden

and Landscape to look appealing?
There is a great deal more to garden waste disposal than getting rid of piles of leaves or trimmings. In fact, there is much more debris when it comes to garden waste, than you can easily remove by yourself. Many other items and materials that we are specialised in removing cannot be easily disposed without a truck and additional help. This is when you should consider our professional garden waste removal service.
We come to you and remove your pile of lawn clippings, prunings or whatever yard and garden rubbish you may have.
Are you concerned about the environment?
Not all garden waste is green waste which means you could have items that should be dumped into different areas and you need to know where. Call us today and we will pick up every type of your garden waste. Our quick and clean professionals will do it for you – hassle-free and in a way that is legal and safe for the environment!
Give us a call and let us solve your rubbish removal problems.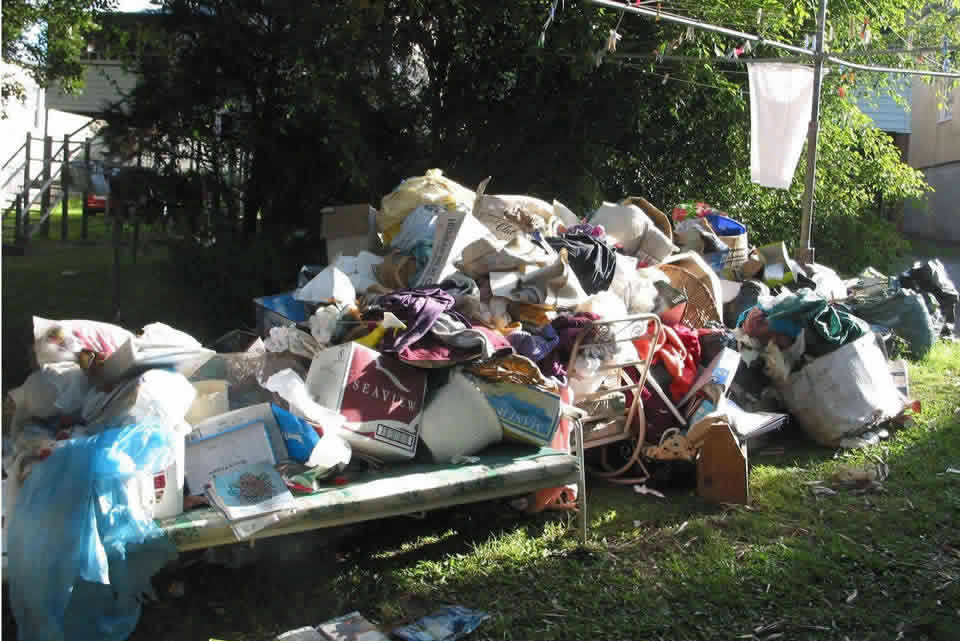 Canberra bulky waste
You may have an old shed or storage in your garden that needs to be removed or replaced. Demolition of these can make a large amount of bulky waste that requires heavy lifting and sorting. Handling this sort of waste can be dangerous for a person not specialised in this type of work. No matter how much bulky waste you have, our professional and friendly men will manage its removal and dispose it for you easily and quickly.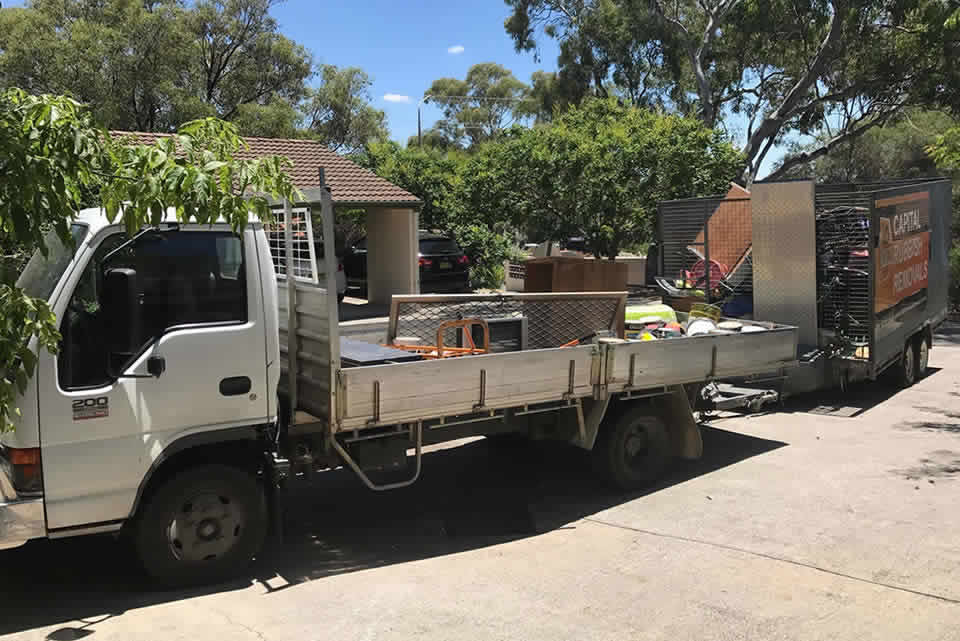 Fully operational trucks and trailers
All our garden waste disposal trucks, equipped with shovels, rakes and trolleys when required, come with a crew consisting of two strong and hard working professionals. To be able to efficiently remove and dispose all types of your garden waste and debris, we have also developed specialised lifting methods that help us complete the work promptly.
CAPITAL RUBBISH REMOVAL
Give us a call and let us solve your rubbish removal problems.